Coronavirus Impact to Sportsbetting Industry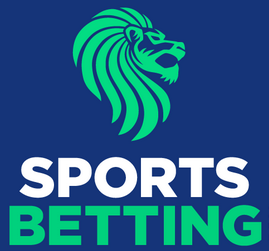 The sportsbetting industry has seen significant declines in player activity with the coronavirus pandemic. This follows after multiple sporting associations confirmed that their respective leagues would be taking a prolonged break. Governing politicians have also implemented legislation that enforces travel restrictions, creating additional problems for athletes and supports. One country facing the cancellation of all sporting events in Italy, with 25+ million individuals being locked down following a substantial outbreak of Covid-19. Italy is now considered the epicentre of this virus, with infectious spreading expected to affect the majority of Europe.
The sportsbetting and gaming industry within Italy has already lost millions since the government enforced these policies. Notable betting shops like NewGioco and SnaiTech have shut down their operations until April 3rd. This was required after the government implemented a mass gatherings policy, which demands that businesses cannot support 25+ customers at one time. NewGioco and SnaiTech determined operations would cost more than potentially earned profits. Minimal profits would've been provided followed the closure of Serie A, the top football league in Italy. It should be mentioned that medical officials expect cancellations to be prolonged until April 31st, with the April 3rd valuation being optimistic.
Declining Profits
It should be mentioned that the United Kingdom has experienced 460+ confirmed cases, with 8+ deaths following. This outbreak was prompted after multiple travellers returned from Italy, causing substantial crashed to the London Stock Market and the sportsbetting industry. Insight regarding this situation was provided by Kevin Dale, a veteran of this marketspace for two decades.
He noted that corporations maintain offline locations will experience lower profits, with online operators having the potential to earn increased profits depending on their respective services. This would mean offering additional gambling products outside a sportsbook. Those products could include an Online Casino, which includes video slots and table games. Online sportsbooks exclusively offering sportsbetting products will find themselves with lower profits as well.
The United Kingdom Retail Betting Market was already facing declining profits, which followed after Fixed Odds Legislation was enacted. These lowered valuations became more prevalent with the onslaught of Brexit. It's now suspected that the coronavirus pandemic will prompt the closures of multiple offline and online sportsbooks. For now, it's recommended that our readers entertain themselves by exploring the various other betting products available in the online space.