GVC Holdings Rebranded to Entain Plc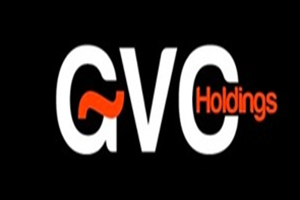 GVC Holdings, an internationally recognised internet betting company, has announced it has renamed the company Entain plc. The reason for the rebranding is to better reflect the companies ambition to become a leader in gaming and sports betting entertainment.
The announcement, which was made this week, elaborated that the groups' operations would see multiple changes to its future operations. The company, which owns gaming brands such as Partypoker, SpringBet, Bwin, Coral and Ladbrokes is under new leadership after its board named CEO Shay Segev as the person to manage its leadership team.
Entain Plc is hoping that by the end of 2023 to be operating in all regulated markets throughout the world. It furthermore is expecting to see 99% of its reported revenue coming from those markets. At the forefront of its plans is the implementation of its Advanced Responsibility & Care programme, a programme that is designed around player protection.
In addition to its Advanced Responsibility & Care programme, the company will launch the Entain Foundation. The foundation will donate in excess of £100 million over the course of five years to problem gambling research, local communities and grassroots sports initiatives.
During the announcement, GVC CEO Shay Segev stated that this marks the beginning of a new chapter for Entain plc and their ambition to becoming the leader in gaming and sports betting entertainment. Segev added that under their new identity, the company would continue to use its proven technology platform within existing markets to build momentum and see growth in new emerging markets. The goal is to reach new customer audiences and enhance the experience their customers receive while providing expectation levels of player protection.
Profit Failure Amid Rebrand
GVC Holdings PLC, who are the owners of the Ladbrokes Coral betting group, warned that the continued lockdown measures undertaken within Europe and the United Kingdom would see the company losing no less than £37million. It was reported that the continue closures are impacting the companies retail operations in the UK to the tune of £27 million, and in Europe, £10 million. If the lockdown is extended and its shops had to close for another month, the losses would amount to an anticipated loss of £43 million.