US Sportsbooks Offering Unconventional Betting Options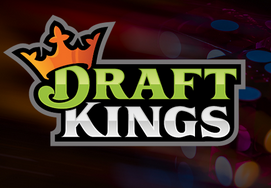 The United States legalized online sportsbetting last year, with multiple states having just begun their respective industries. The unexpected pandemic surrounding Covid-19 is prompting a large percentage of these online sportsbooks to lose substantial profits. It's forcing them to look towards unconventional venues and events for betting opportunities. Most physical sports worldwide have been postponed amidst the novel coronavirus pandemic, with this extending towards the 2020 Tokyo Summer Olympics. It's forced sportsbooks like DraftKings to provide sports betting options like Ping Pong. What commonly wasn't a popular sport in the American region is getting a loyal following, with betting valuations rising for unpopular games like Chess and Ping Pong.
The Russia, Ukraine and Belarus have continued their respective sporting venues throughout the pandemic. These sporting events aren't typically offered to Americans by FanDuel or DraftKings. That changed recently, with Ping Pong and Table Tennis becoming the two most popular sports last week for DraftKings. It accounted for 60% of the overall sportsbook trades throughout the March 20th to 22nd weekend. Analysts were shocked by these valuations, showing that self-isolated Americans are so bored that they'll wager on nearly anything.
Additional Offerings
Online sportsbooks like DraftKings and FanDuel have begun offering unique prediction bets through their sportsbooks. This ranges from the weather to political events. It extends to players having wagering capabilities on movie cancellations or new outcomes with weekly television shows. All these unique offerings aren't enough to keep a large percentage of bettors entertained. Subsequently, analysts with these sportsbooks expect stock prices to take drastic hits throughout the 2020 fiscal year.
Don't count these American sportsbooks out though, as their highly regulated and innovative. Brands like DraftKings and FanDuel will find new services to entertain players, hoping that they'll be enough to retain them for a prolonged period. Considering that the Covid-19 pandemic is a make it or break it situation for countless companies, it isn't surprising that these sportsbooks would try new products to increase profits. Most bettors also see an influx of promotional offerings from these sportsbooks, with operators doing everything in their power to increase activity. Those not wanting to engage with online sportsbooks can instead bet with online casinos.