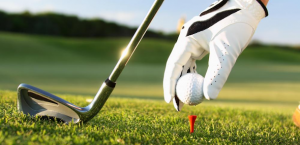 Betting on golf is something that any punter would like to have a crack at. Whether wagering on a major tournament, or some weekly tourneys, punters love betting on golf for many reasons. One of the main attractions of golf betting is the generous odds offered by these games. As betting on golf expands into a full-parade of money making opportunities, let's get started by looking at some popular bet types.
To Win Bets: The premise of this bet is simple. This bet allows you to bet on a particular golfer to win a specific round or the entire tournament. The competitive, and unpredictable, nature of golfing events, means that most sportsbooks will be glad to reward you for any correct prediction.
Versus the Field Bet: This bet is often placed in the latter parts of the game where there is undoubtedly a clear favourite to win. However, it allows you to bet for another player, but not the favourite. The odds are always very attractive and could be more than ten times the bet amount.
Head to Head Bets: In this bet, sportsbooks come up with two similar players, and let you bet on the one you think will win. The only thing that matters here, is not whether they win the tournaments, but how the select players match up against each other.
Proposition Bets: Also known as prop bets, this bet allows a player to predict whether something will happen during the tournament in a given round. Unlike other bets, prop bets do not require any skill, or additional information, and are purely for entertainment reasons.
It is evident that there is more to golf betting than just picking a particular golfer. If you enjoy betting and want to make some money from this pastime, get acquitted with several bets. Of course, doing some homework might be required, to improve your chances of winning.