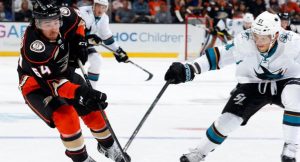 Most sports bettors see hockey as a niche sport, as far as betting activity is concerned. Hover, hockey betting is fast becoming popular in the online betting space, thanks to the subtle perks of this game. Understanding the game is vital to be successful on hockey betting. Here are some tips that could help you improve your chances of winning.
1. Know Your Goalies
A goalie has a significant influence in any hockey game. The good thing about hockey is that each team only has one primary goalie, so getting to know their strengths and weaknesses is not a tall order. An in-form hockey goalie can shut down even the most in-form strikers, and this explains why you need to know your goalie.
2. Study the Team's History
Knowing the schedule, and the history, is very important, considering that hockey is one of the most physically engaging sports in the world. Considering that fatigue is much more of a factor in hockey, there is always a possibility of having teams rest their key players from time to time. Understanding the schedule, and the nature of teams involved often pays dividends down the road.
3. Shop for the Best Lines
Wagering on money lines is the most common way to bet on hockey games, along with the total line. A good grasp of the game will undoubtedly help understand how these odds are set. The favourites and the underdogs are always known, but the matchup varies from one sportsbook to another. Thus, shopping for top odds is vital to improving your return on your betting activity.
Hockey betting offers some flexibility, based on the nature of bets involved. Ultimately, winning here goes down to making the right bets, not just picking the final winner. Have a strategy, and embrace the tips shared here, and you will soon be trotting on the path to victory.