MGM Resorts International CEO Retiring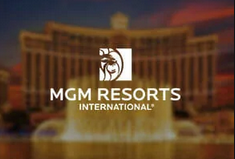 Shocking news hit Las Vegas earlier this month when it was announced that Jim Murren, the Chief Executive Officer at MGM Resorts International, will be stepping down from his role. This follows a twelve-year tenure for Murren, who began working under the CEO title in 2008. However, he'd worked for MGM Resorts International since 1998. Jim Murren was an instrumental force started their expansion in Las Vegas, the United States and Asia. It's expected that Murren will now enter the retirement phase of his life, with him remaining as CEO until a successor can be located. Details regarding that potential successor haven't been revealed, but Murren expressed during this announcement that working with MGM has been a fulfilling experience.
Jim Murren emotionally stated that it'd been an honour to work with the talented group of women and men, who have helped provide millions of guests with unforgettable experience around the world. After confirming that younger blood would be implemented as the MGM chief executive officer, with the additional benefit of Q4 2019 results, their stock levels rose by a small percentage. Financial analysts were shocked to learn that they'd avoided lower stock valuations, as MGM Resorts International refused to provide their financial targets to investors. Their explanation related to the coronavirus, with the global epidemic forcing their Asian properties to be shut down for the distant future.
Their stock valuations increased primarily because of the new CEO announcement. Their fourth-quarter results were below expectations by 3%, with the company earning $3.2 billion. However, MGM Resorts International remains one of the top 100 listed companies in the United States of America. Stock valuations also benefited from a 10% increase in Net Revenue to $12.9 billion. It's not known how the stock valuations will be altered once a new CEO is appointed. Multiple factors will be dependant on the final percentage provided for their Wall Street stock value.
Several New License Approvals in Colorado
MGM International Resorts could have substantial competition in the coming years, with Colorado trying to create their version of Las Vegas. It'd focus primarily around sportsbetting, with online casinos and brick/mortar locations are implemented state-wide. Colorado's betting commission is releasing several licenses. The most popular will include the Monarch Casino, Resort & Spa. This will extend to the McGill's Hotel & Casino, with the addition of Double Eagle's Hotel & Casino.