BoyleSports Acquires HughesBet Retail Stores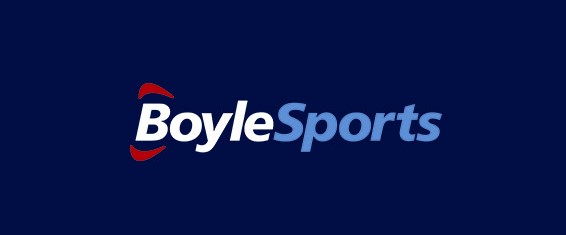 Retail estate owned by HughesBet throughout Northern Ireland has been sold. It was announced September 7th that properties maintained by Gregory Hughes, a Northern Ireland-established bookmaker, had sold its retail estate to BoyleSports. It's a notable acquisition as BoyleSports is the primary competitor against HughesBet in North Ireland.
Several retail locations were operations by HughesBet, which has been limited to one after this acquisition. 90% of property holdings owned by Gregory Hughes will be rebranded under Boyle Sports. Conor Gray from BoyleSports had wanted 100% acquisition over HughesBet, but negotiations saw Gregory Hughes refusing to part ways with the Newry Location for sentimental purposes.
The chief executive officer of BoyleSports, Conor Gray, stated after the acquisition agreement became public knowledge to the United Kingdom Sportsbetting Community. Conor Gray evoked that since John Boyle first founded BoyleSports in 1982, the now-chairman wanted to create a meaningful presence throughout North Ireland. Gray noted that purchasing six HughesBet retail locations demonstrates their commitment to the Northern Ireland market, while also ensuring that John Boyle's goals are accomplished.
The HughesBet business model that was engaged in their retail locations is being dropped. It means all six locations that've been purchased by BoyleSports must undergo notable renovations.
Not the First Acquisition of 2020
BoyleSports purchasing 90% of HughesBet retail estate isn't the first sportsbetting acquisition of 2020. William Hill has faced catastrophic losses during the COVID-19 pandemic, forcing the infamous betting brand to sell thirty-three locations across Northern Ireland & dozens of others in Great Britain. BoyleSports acquired those thirty-three retail locations, and with the recent acquisition made over HughesBet, 45 BoyleSports shops are active throughout Northern Ireland.
BoyleSports evaluated if an expansion throughout the United Kingdom was required during Mid-2019. Their presence in Great Britain sustained decent profits during 2019. Financial experts under the employment of BoyleSports noted that quarterly profits would reach new heights with an expansion. New shops would first be opened in Great Britain before moving to North Ireland. BoyleSports first acquisition of betting retail shops in Northern Ireland was "Wilf Gilbert", an independent bookmaker that was operational in the Midlands.