Simona Halep Defeats Elise Mertens to Prague Open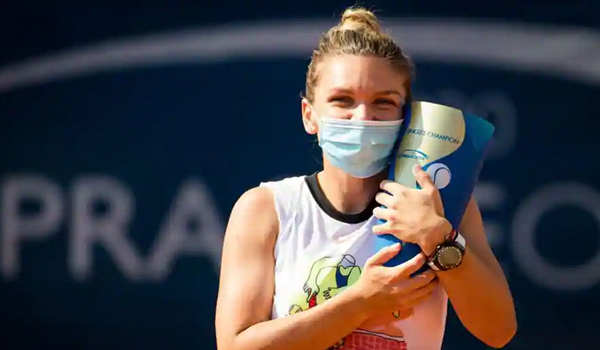 Simona Halep has succeeded in winning the 2020 Prague Open after defeating Elise Mertens in back-to-back sets. Halep, who is a top-seeded player on the WTA circuit, won the first set 6-2, and the second 7-5 to earn her 21st title in the WTA. 
Held Czech Republic, Halep was behind 6-5 in the second set before breaking Mertens and then subsequently taking over the lead. This was Halep's second championship win of the year, her first came before the global shutdown on sporting events while at February's Dubai Championships.
While playing in Dubai, Halep was sidelined thereafter with an injury to her foot, but before she could recover, the pandemic put a halt to tennis for five months, allowing the star player to recover and undergo strength training exercises.
Halep commented that: "It was really tough to get back. I'm happy to be back on tour with a victory."
Prague was Halep's 21st
This was her eighth victory on a clay surface and the first she has won since the French Open in 2018. Currently, there are only two other active players with more clay surface wins that Halep, that includes Serena Williams and her sister, Venue, who have thirteen and nine titles, respectively.
Mertens, who is ranked 23rd in the WTA jumped to an early 2-0 lead during the first set before falling to Halep's aggressive play. Halep was pleased with her overall performance in the final stating countryside stating: "I was very pleased about the way of adjusting my game to her game."
The win improved Halep's record against Merten to 4 -1. At the moment, the Romanian has yet to commit to playing in the U.S Open, in part amid fears due to the increasing coronavirus cases in the U.S. However, she stated that a decision would be made in the coming week ahead on whether she would attend.
The Prague Open was only the second tournament in Europe since the WTA resumed play last week. The first was the Palermo Open, and while the pandemic is far from over, the association put strict health policies in place to protect players and all related support staff, both with the WTA and those working the tournaments.
For the Palermo Open, players were restricted to their hotel rooms when not practising or playing for the entire event. For Halep, she stated, "Tough rules, staying in a room for ten days is not easy." To ensure compliance, the association booked the entire hotel and will most likely take the same approach with upcoming events until such time as the pandemic is under control.